We are happy to introduce a new drop cable patch cord for outdoor ftth deployments. Compare to normal patch cords, it can be made with different lengths and terminated with different connectors. Cable is reinforced with steel wire and rods, which will provide high tensile strength during outdoor aerial ftth solutions.
As a professional fiber optic cable factory, we are eager to supply most convenient and cost effective products to our customer. This product will help to greatly reduce the time and cost during ftth line installations. Please find more information about this outdoor drop cable patchcord.
Key Features:
1.Two connectors are available with SC, UPC and etcs
2.Different length for various application requirements
3.Cable reinforced with steel messenger wire and rods
4.Superior performance and high reliability
5.Excellent environmental stability
6.Fire resistant outer sheath
7.Competitive price
Welcome to contact us about price for this drop cable patch cord.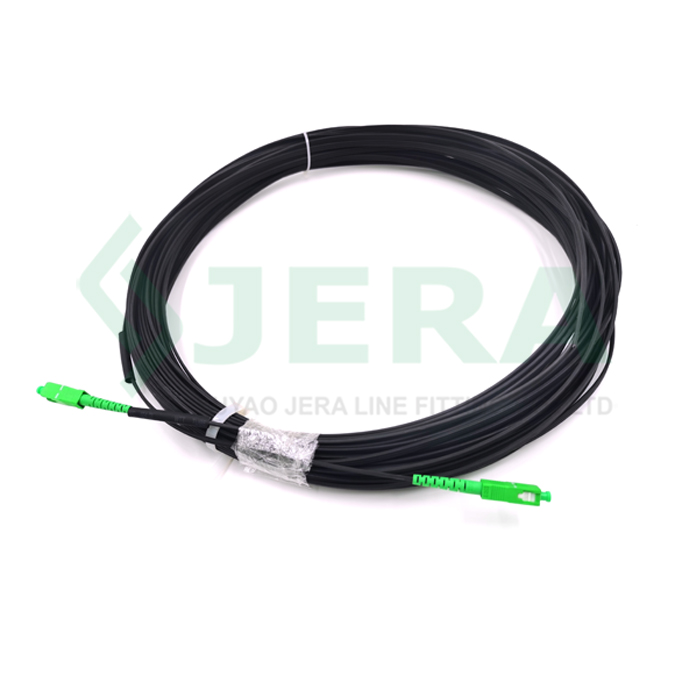 ---
Post time: Jan-23-2021