We are a direct manufacturer who produces a complete solution of products for outdoor & indoor FTTX deployment.
Our key products includes:
● Fiber optic cables, such as FTTH drop cables, mini-ADSS cables.
● Fiber optic termination, distribution boxes for FTTH fiber cable deployment.
● Fiber cable tension clamps, for ADSS, FTTH, Fig.8 fiber optic cables to build indoor and outdoor fiber optic lines.
● Helical wire dead end guy grips - Stainless steel bandings, tools.
We have introduced plenty of engineering know-how, to provide you with the ultimate in confidence when choosing our solution. Our products were designed to be convenient for quick application.We have an on-site laboratory, which performs essential tests, in accordance with European quality inspection standards.
Welcome to download our catalog and contact us for more information.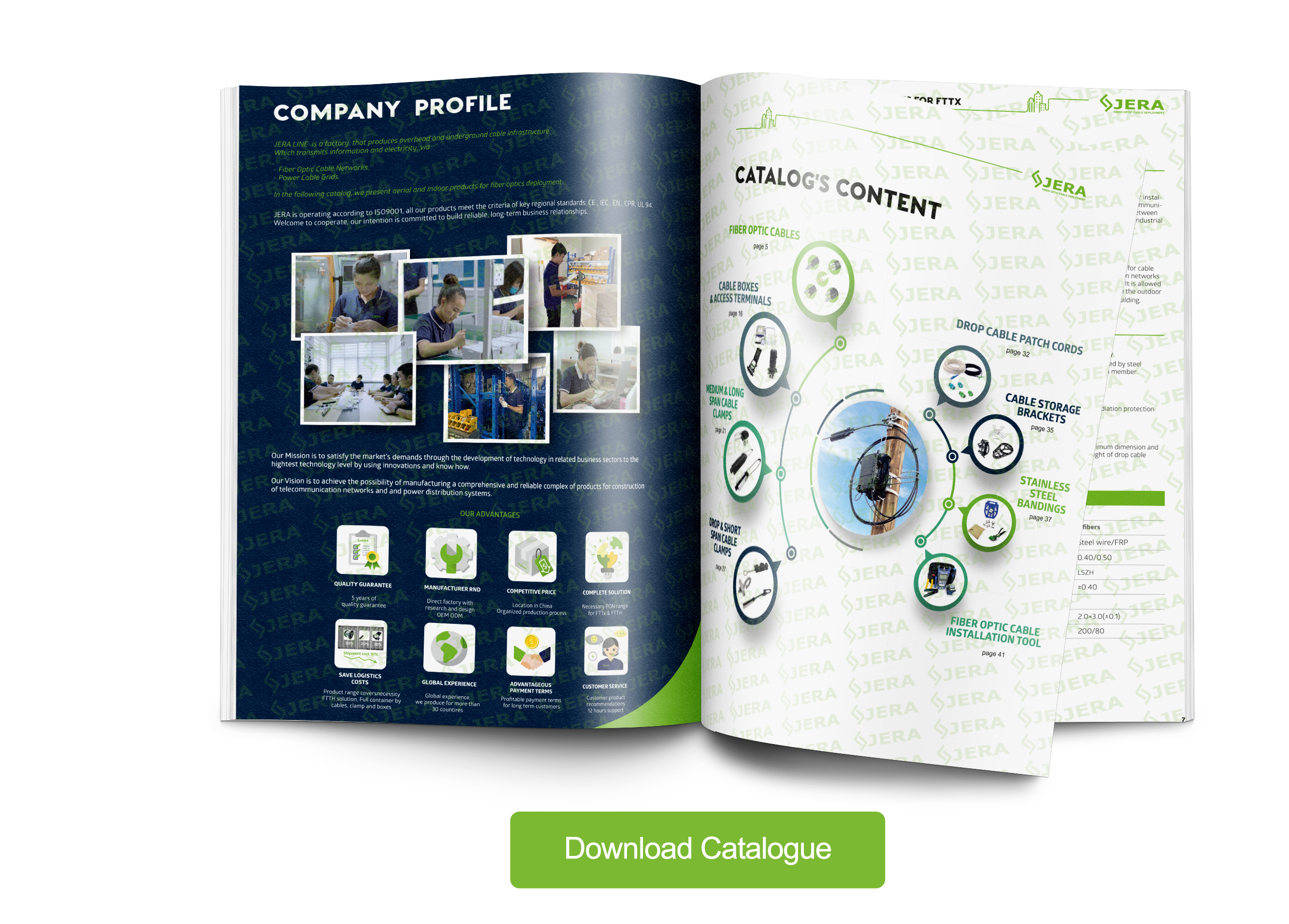 Welcome to watch our Youtube channel for more information.